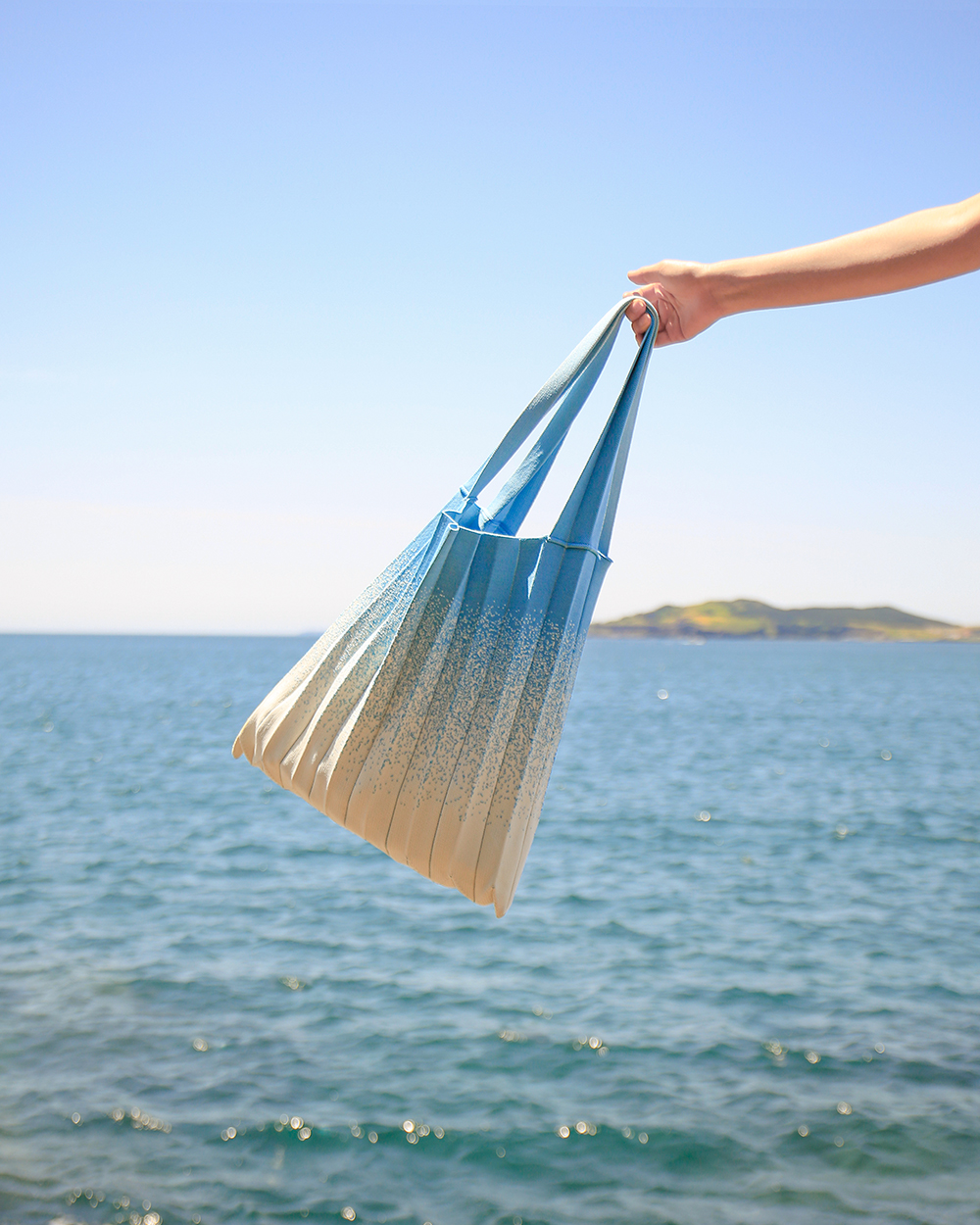 🌊
During May, on Mother Ocean day,

Pleatsmama plans to introduce some very special items. The shoulder and tote bag, part of the OBP (Ocean Bound Plastic) edition, are not only marvelous for our oceans, as they are made by recycling ocean waste plastic,
they are also very attractive. With great storage capacity and a gradated color in refreshing sea and sky.
Experience the shoulder and tote bags of the OBP edition that will make you feel like surfing the moment you pick it up.